Getting started guide.




Master Login

Once installed, upon startup you will be asked for your Yahoo username & password.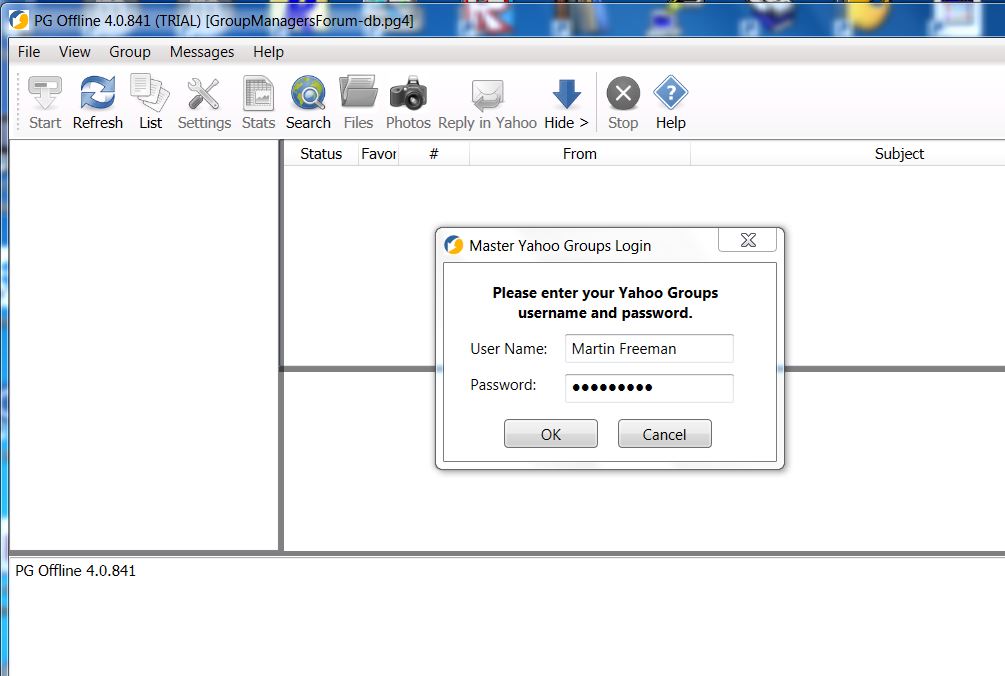 Set up your Groups List



Choose the List button.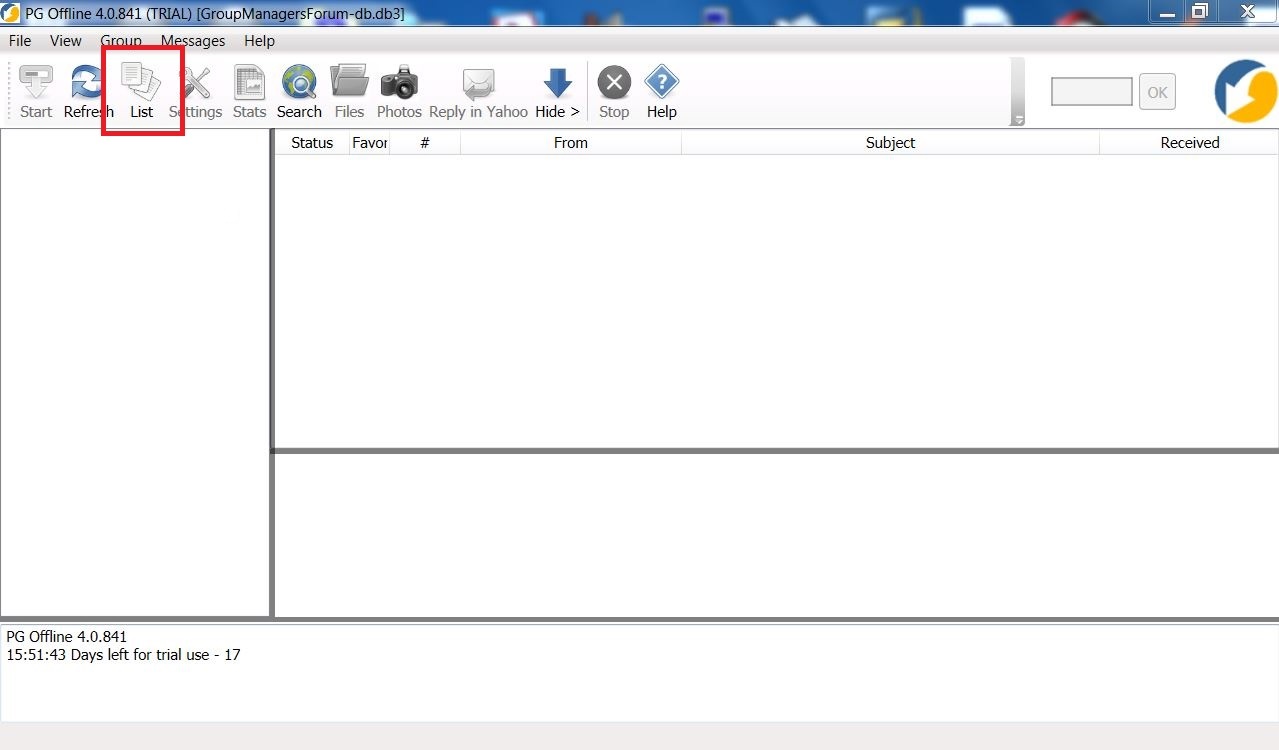 This will list all of your Yahoo groups.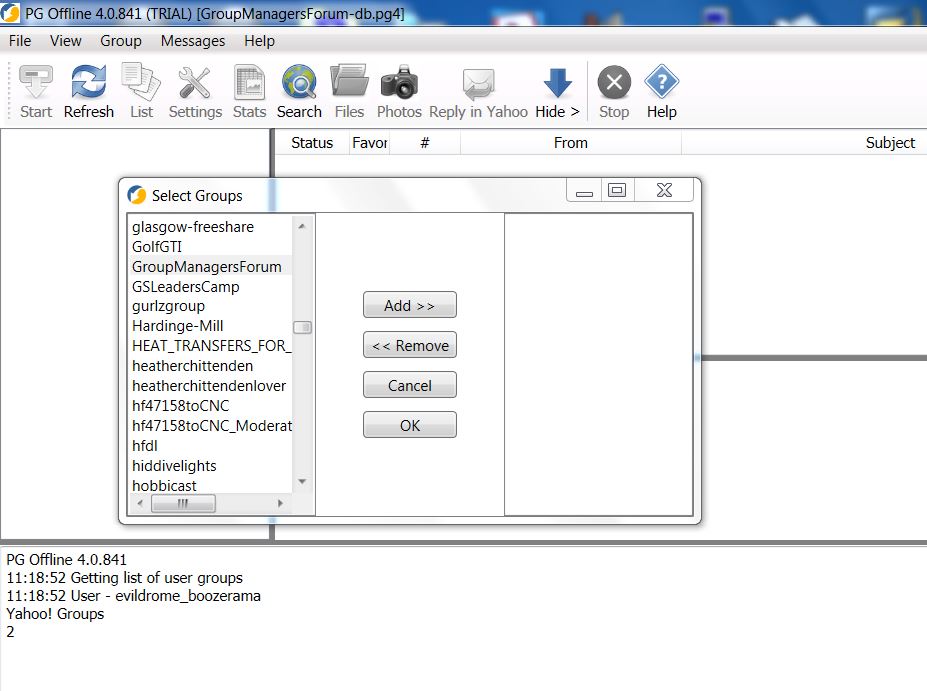 Highlight the groups to add & use the Add button to bring them over to the right hand side of the list.


To add more than one group at a time hold down the shift key & click on the required groups.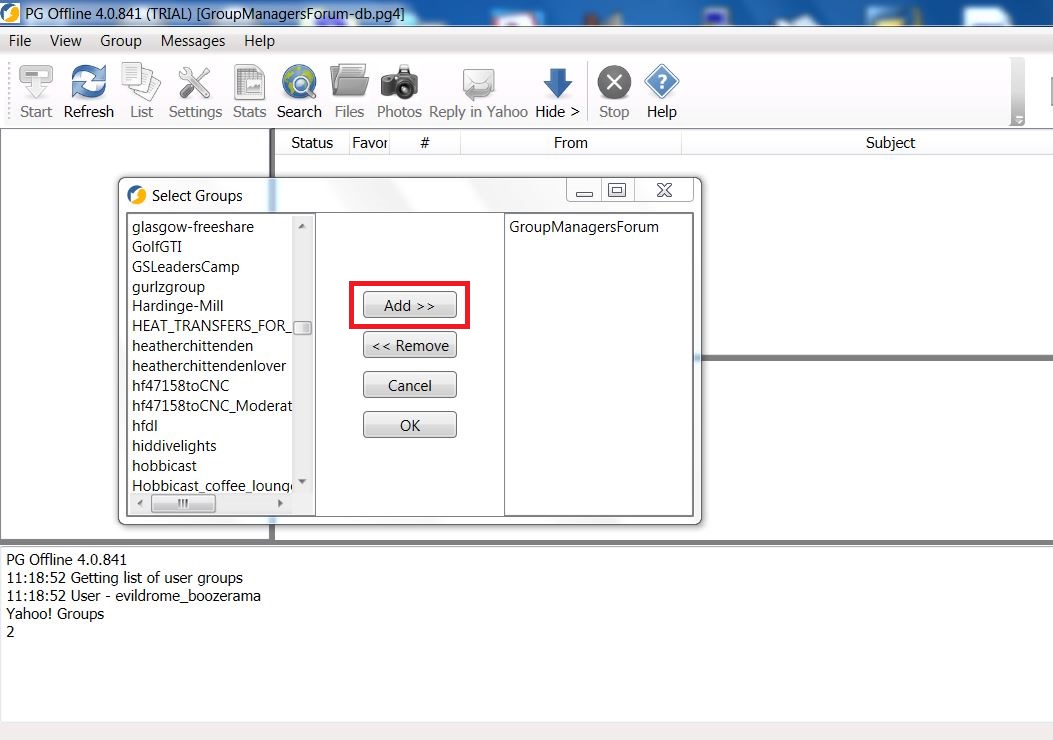 When finished use the OK button.