Getting started guide.




Downloading Photos



You can get your groups Photos by choosing the Photos button and then "Yes"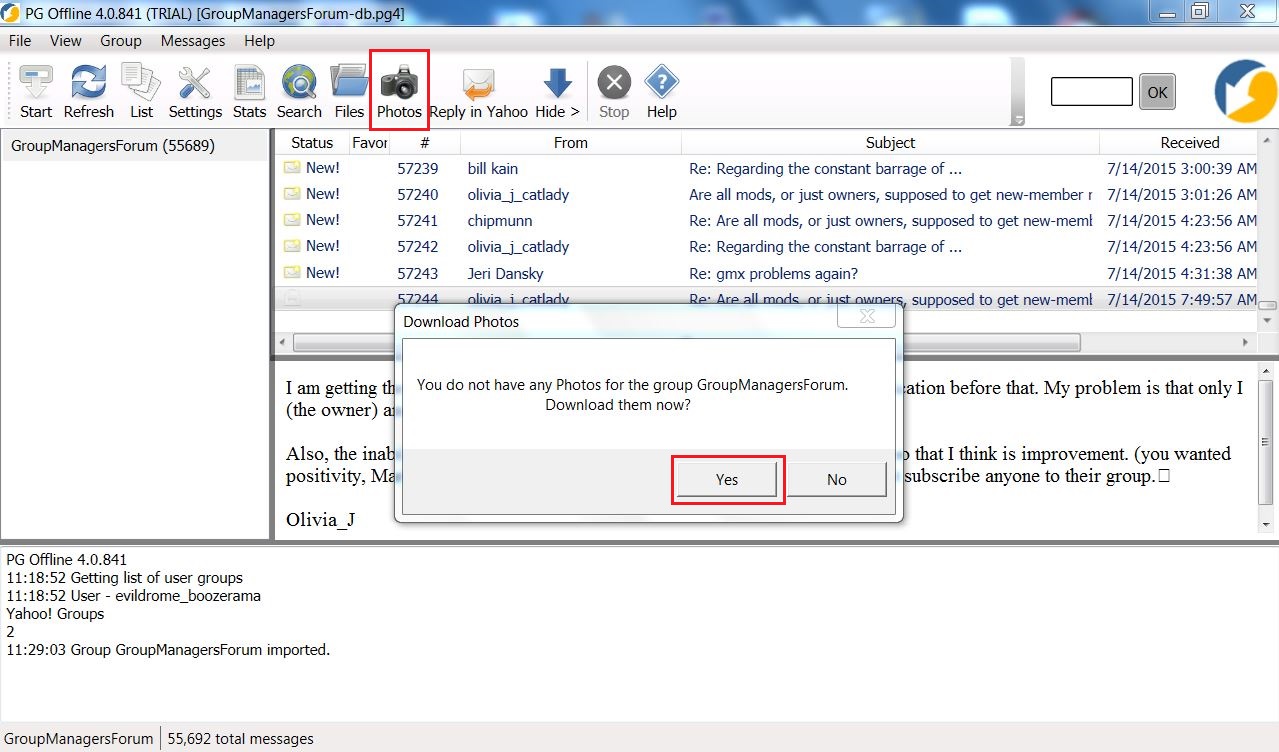 The Photos download dialogue is displayed.

Choose the List button.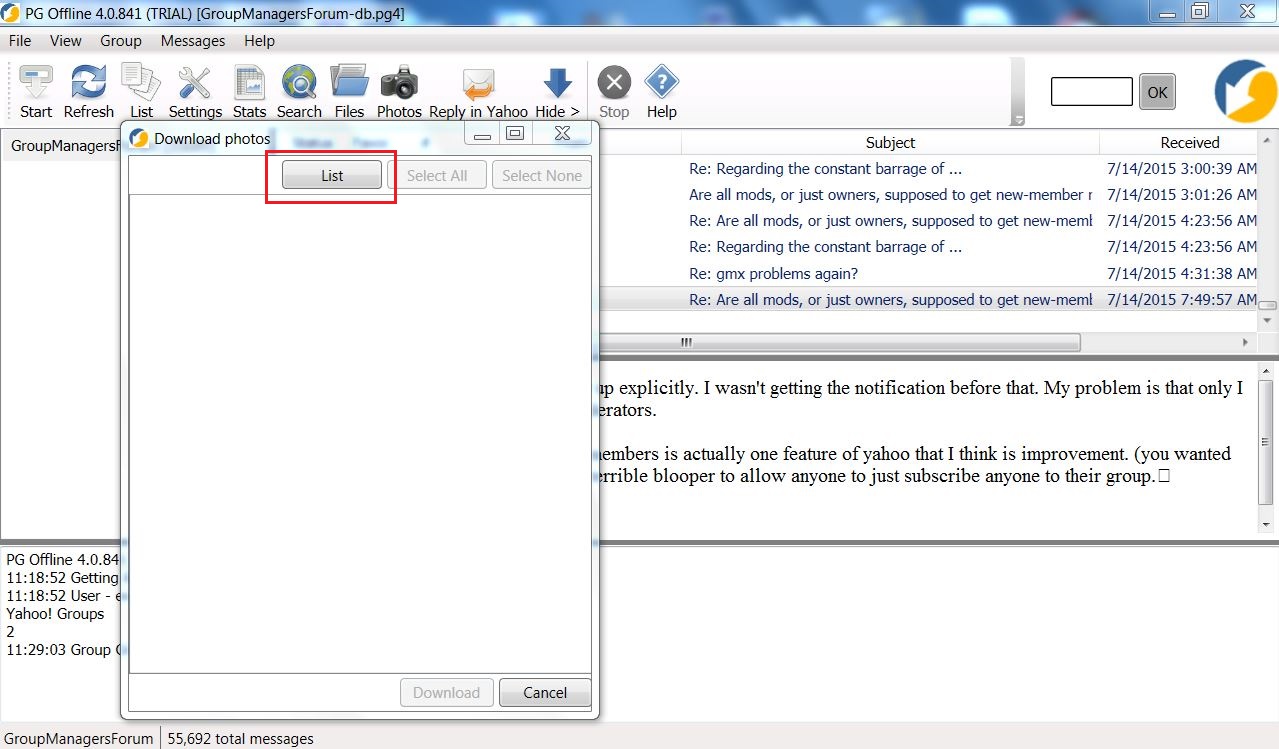 Select the folders you want to download and choose Download.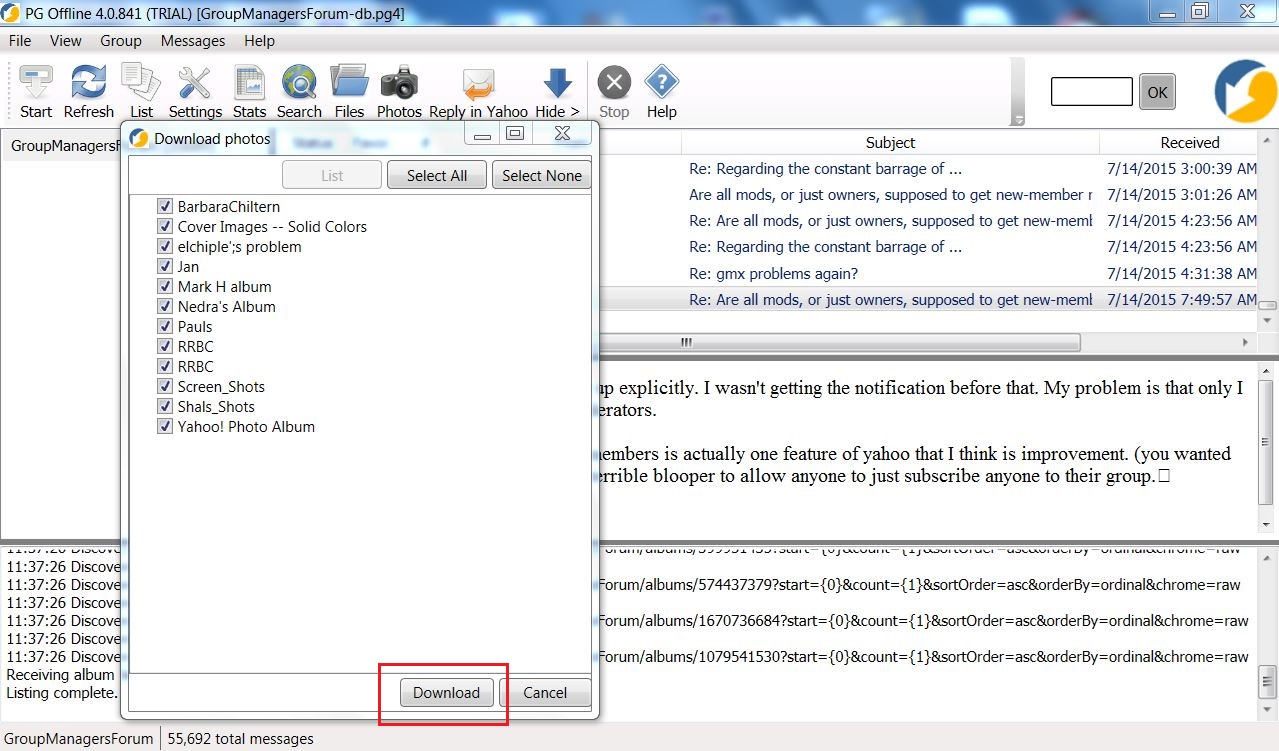 Pictures will start downloading.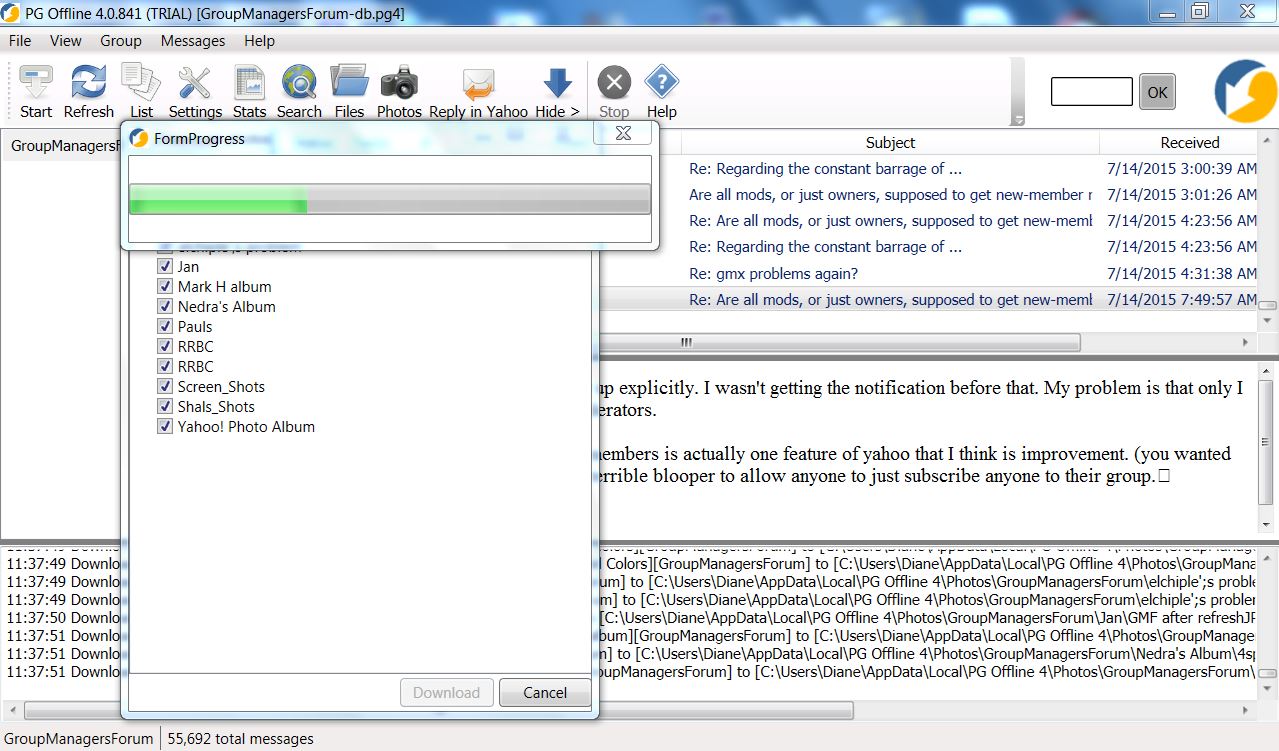 Once downloaded, when you choose the Photos button again you are presented with a Windows Explorer
view of the Photos folder of the selected group.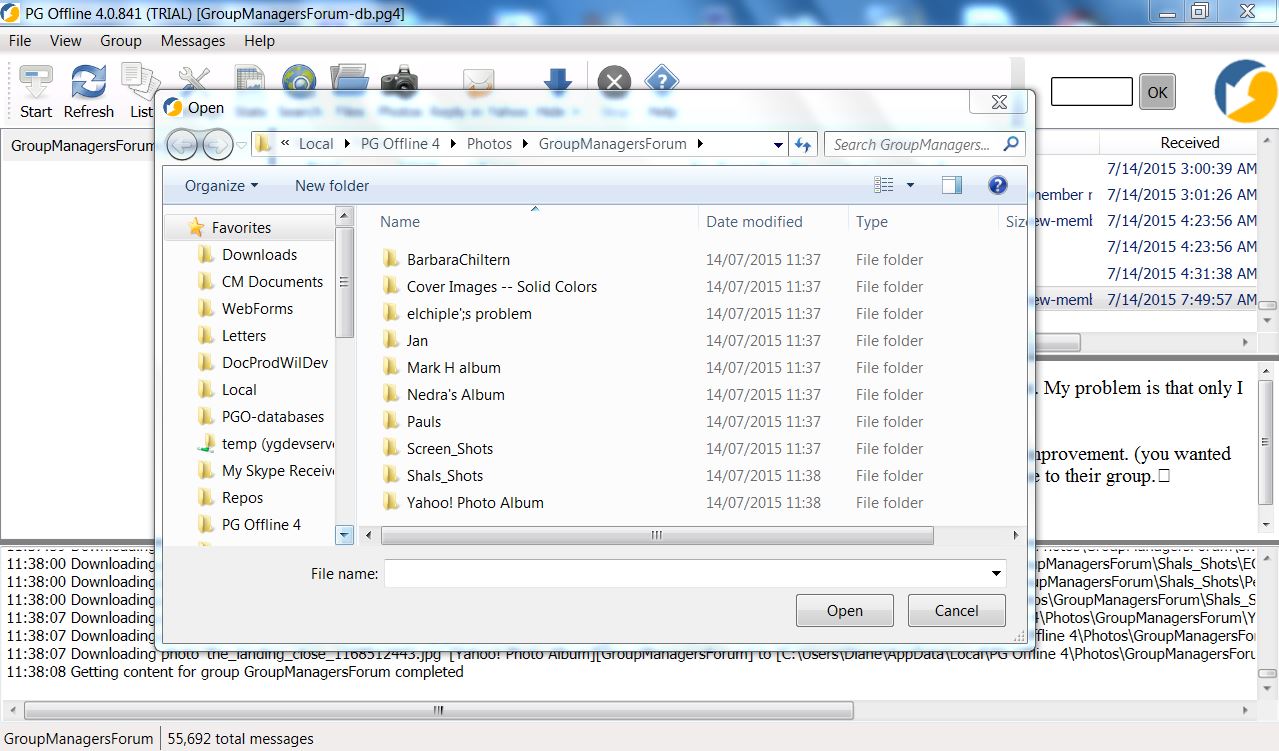 Downloading Files

Choose the Files button.
Downloading Files proceeds as for Downloading Photos.




Downloading Links

Choose the Links button.
Downloading Links proceeds as for Downloading Photos.