Getting started guide.




Importing Groups Messages

Now choose File --> Import from Folder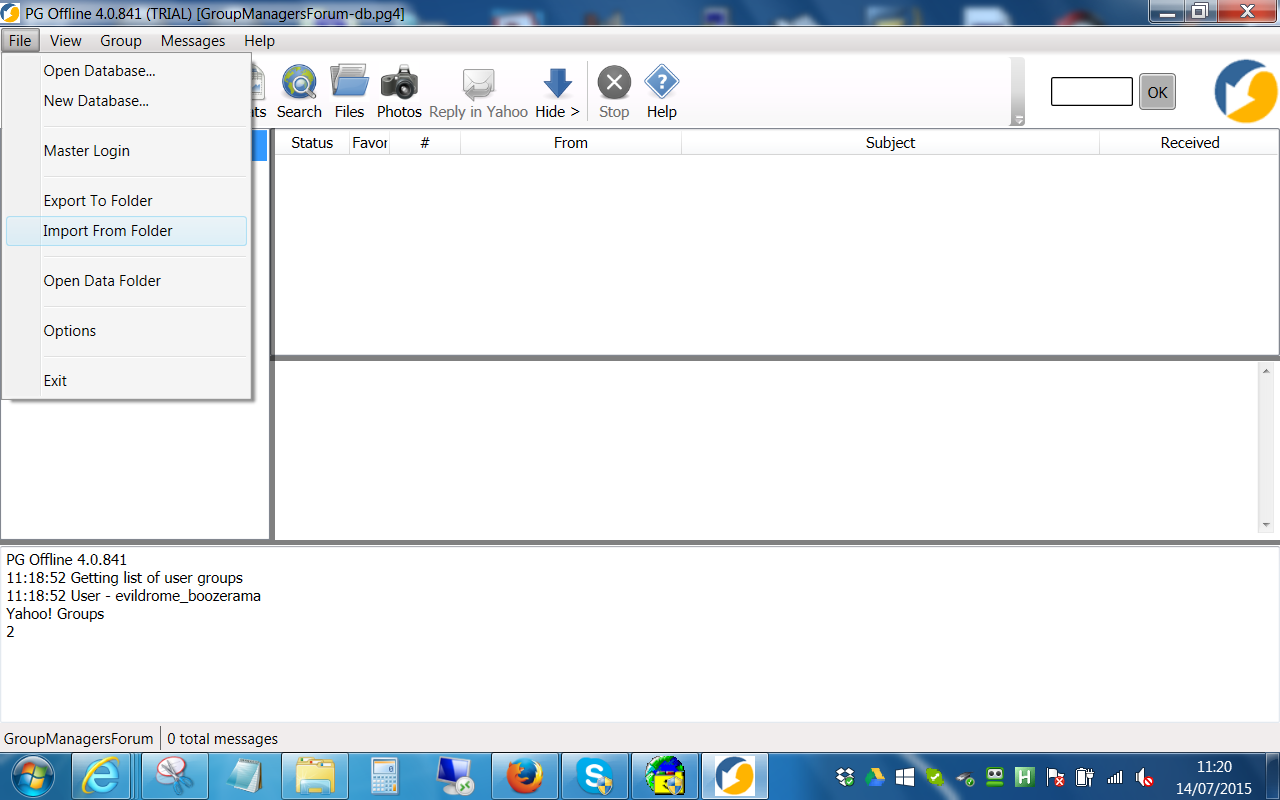 The groups Import dialogue is displayed.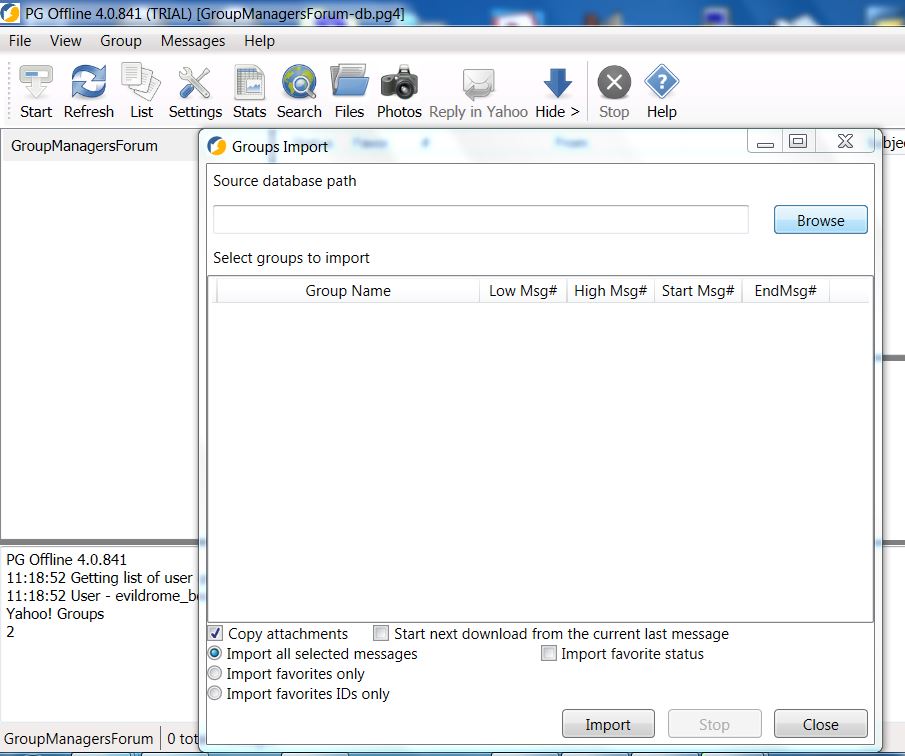 Browse to your archive file or legacy database.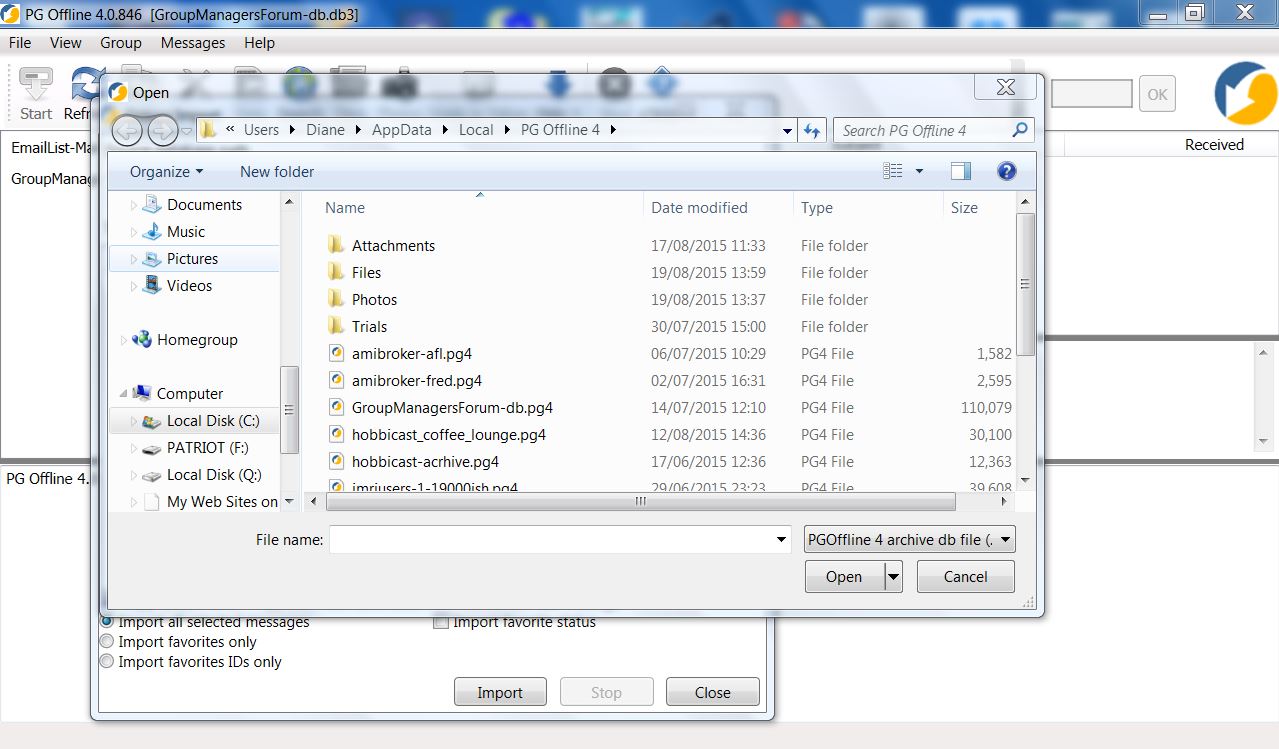 If you need to select an archive file which is not the standard type (.PG4) use the file type selector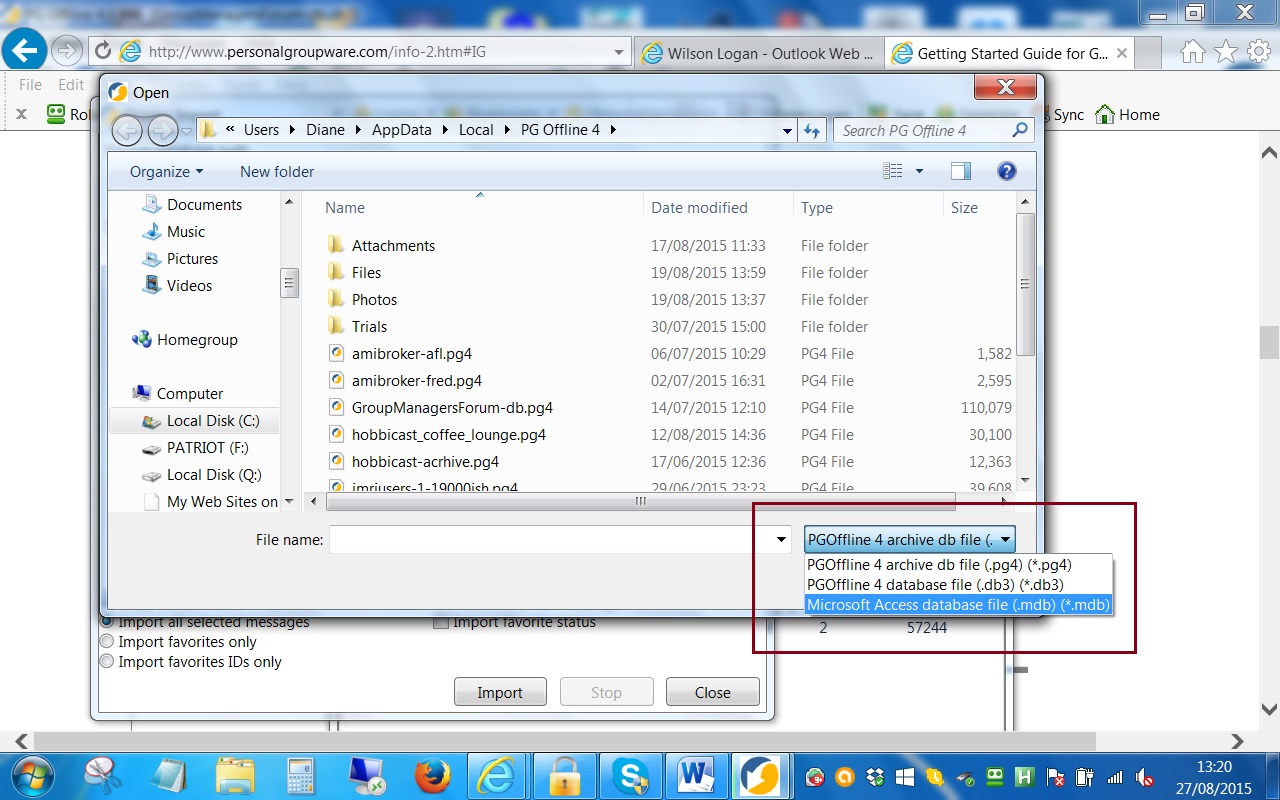 and choose your file.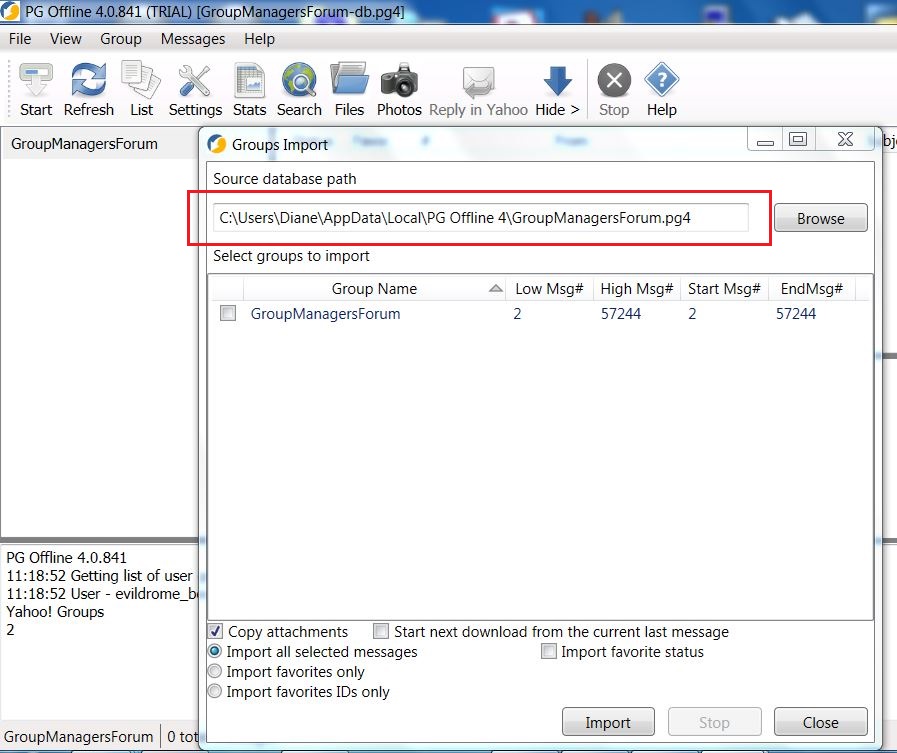 Check the group to import to and choose Import.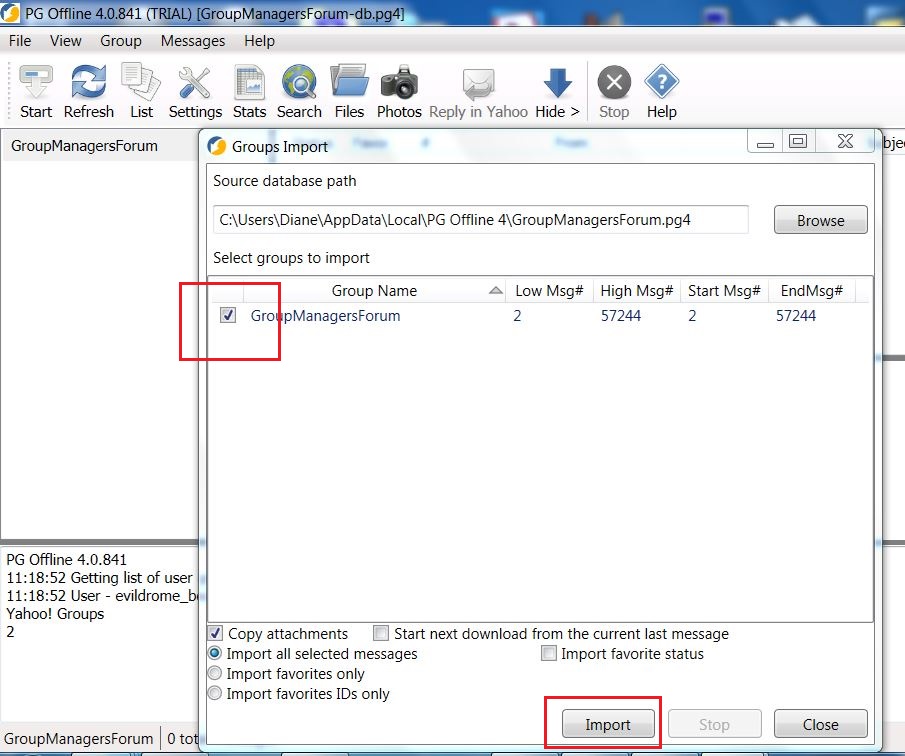 Messages start to be imported.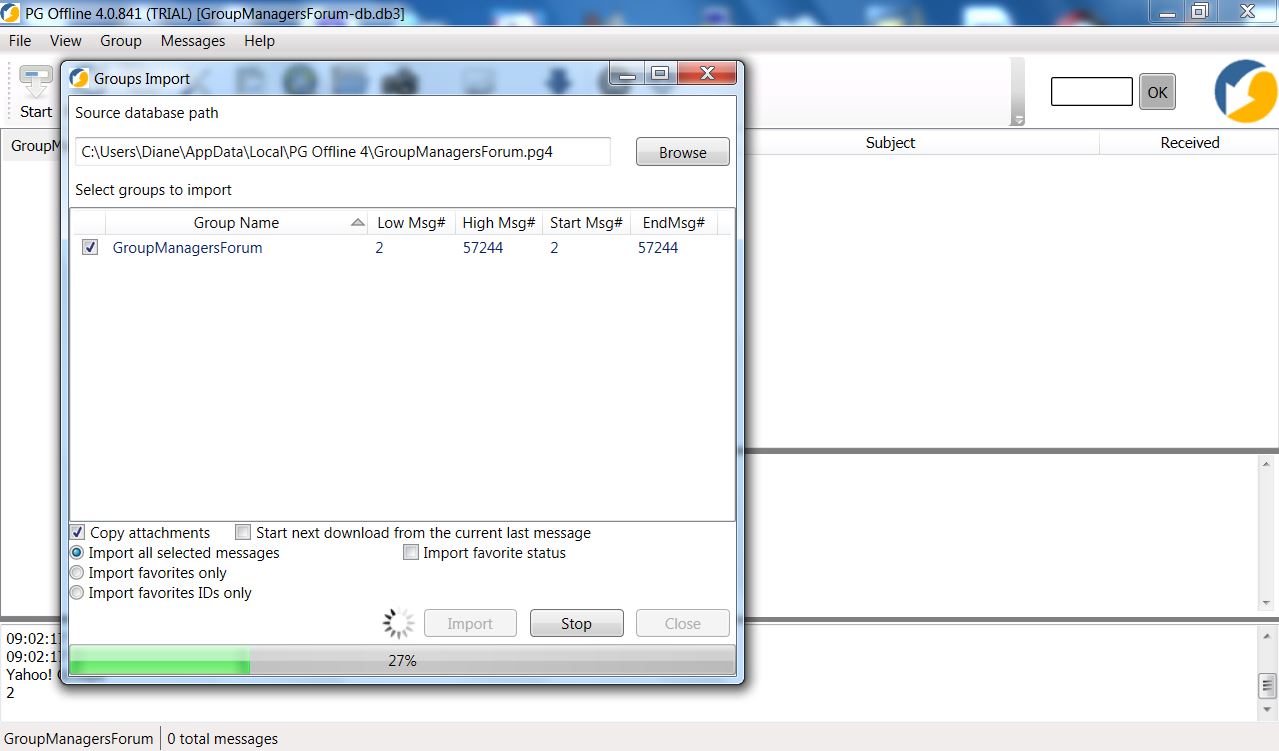 Import is complete (about 6 mins on my PC).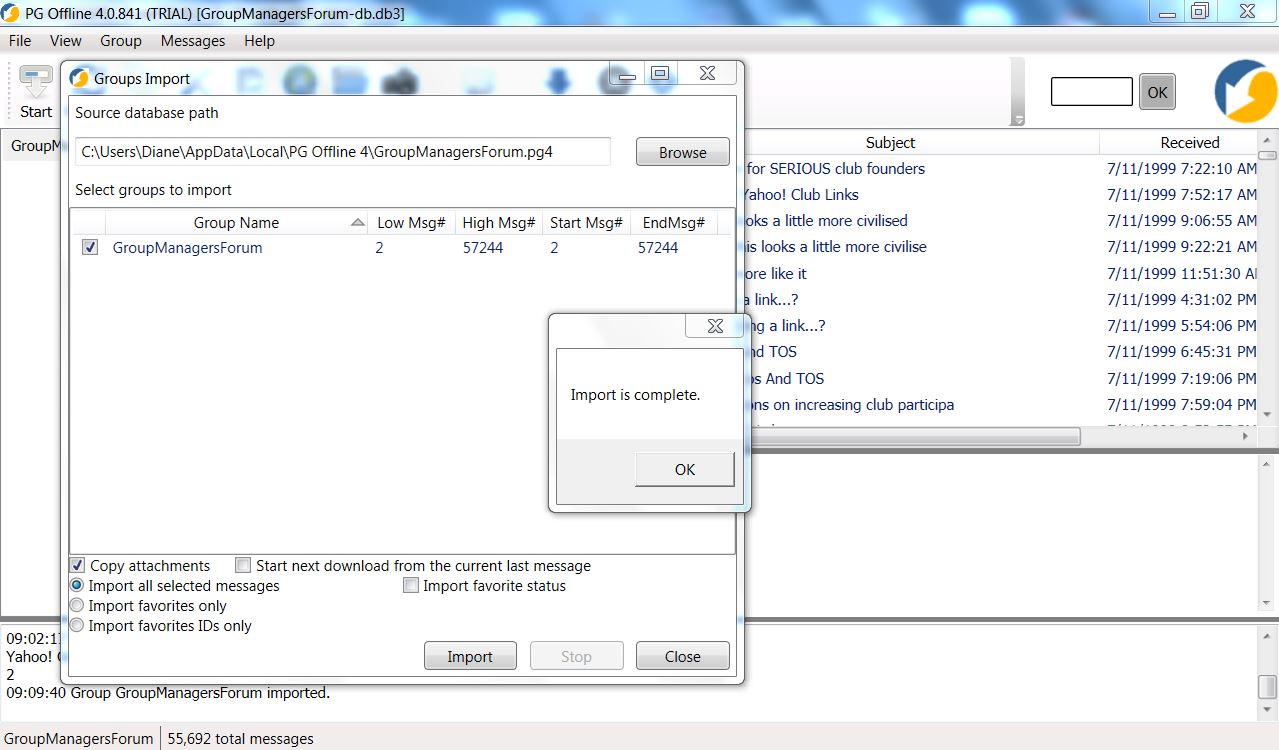 Now you can select messages and read them in the reading pane.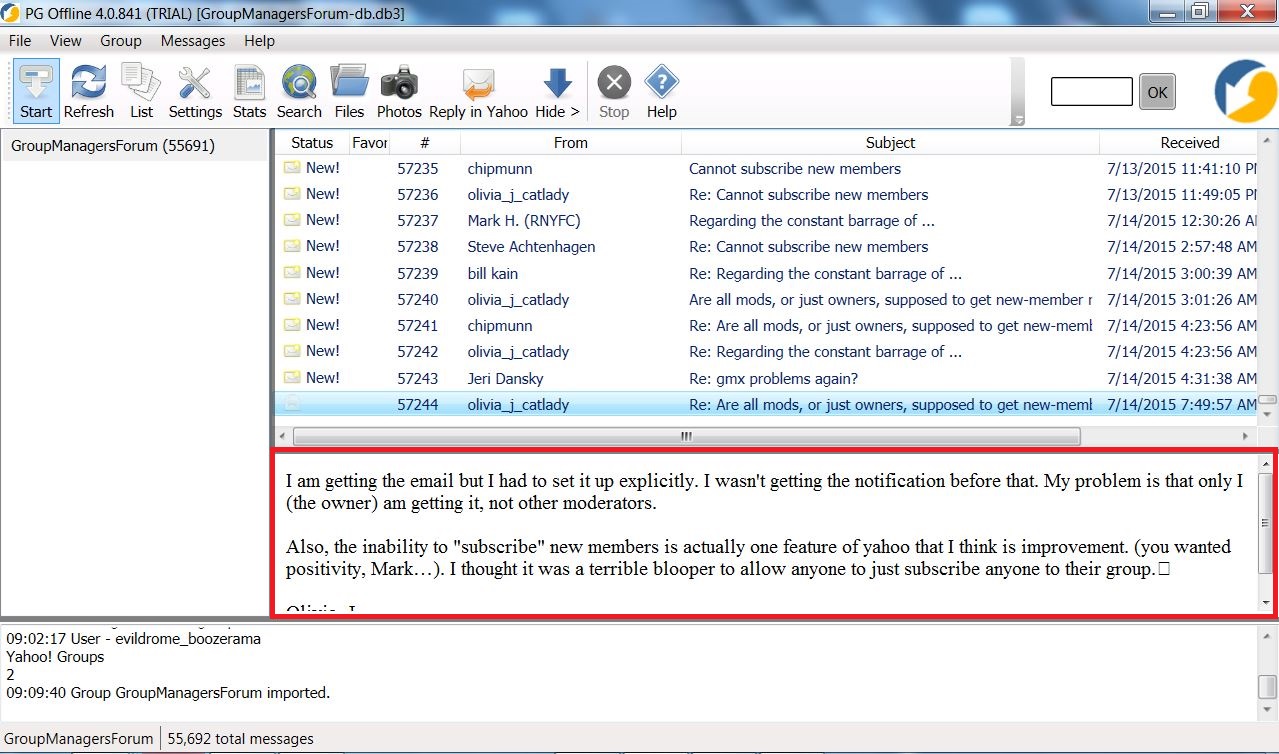 Which is re-sizeable.