Getting started guide.




Searching Multiple Groups



Choose groups to search.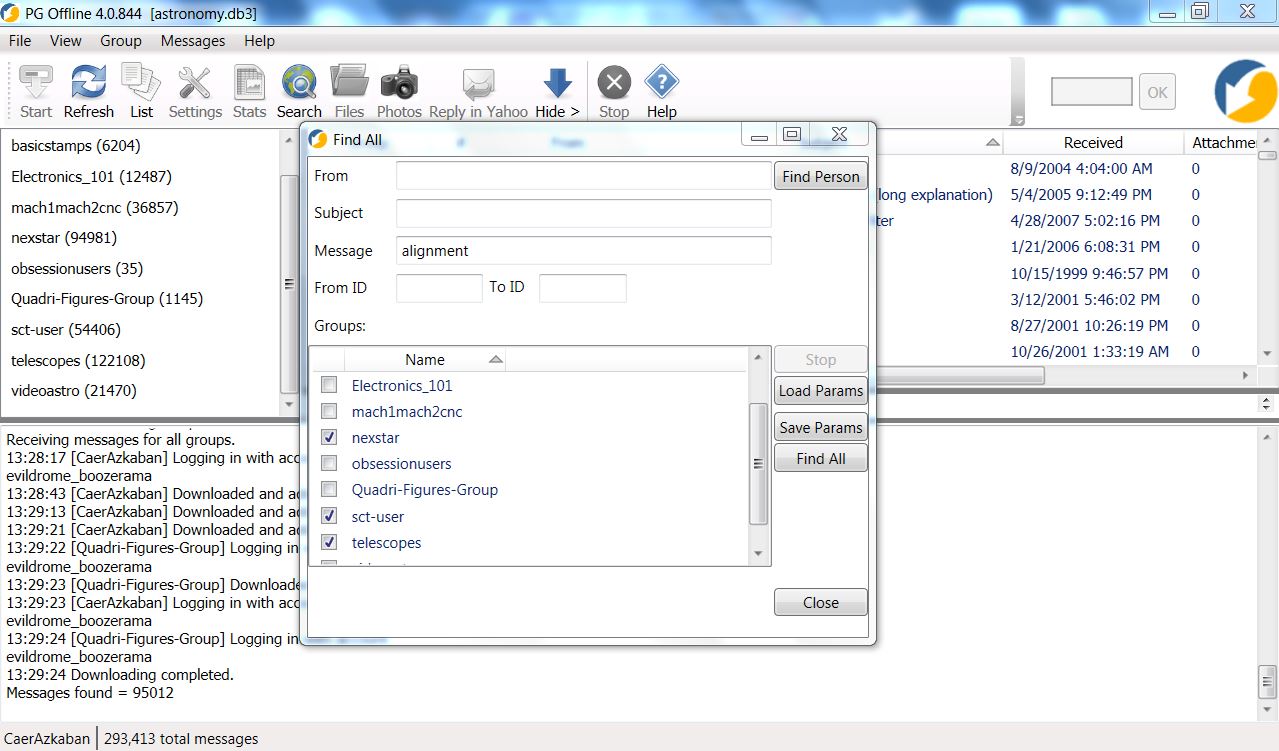 Results from different groups can be identfied by the Group column.








All the search functions can be combined. You can search for posts by a person with particular text in the Subject and Message text, within a range of messages.