Facebooks Groups Viewer FAQ

Request a group archive here


Installing the Facebook Group viewer program? There is an instructional video here


How to import the archive of Facebook Group posts? There is an instructional video here



How do I export all the posts of one particular Facebook Group member?


First, start the Facebook Groups viewer program (PGO-FB)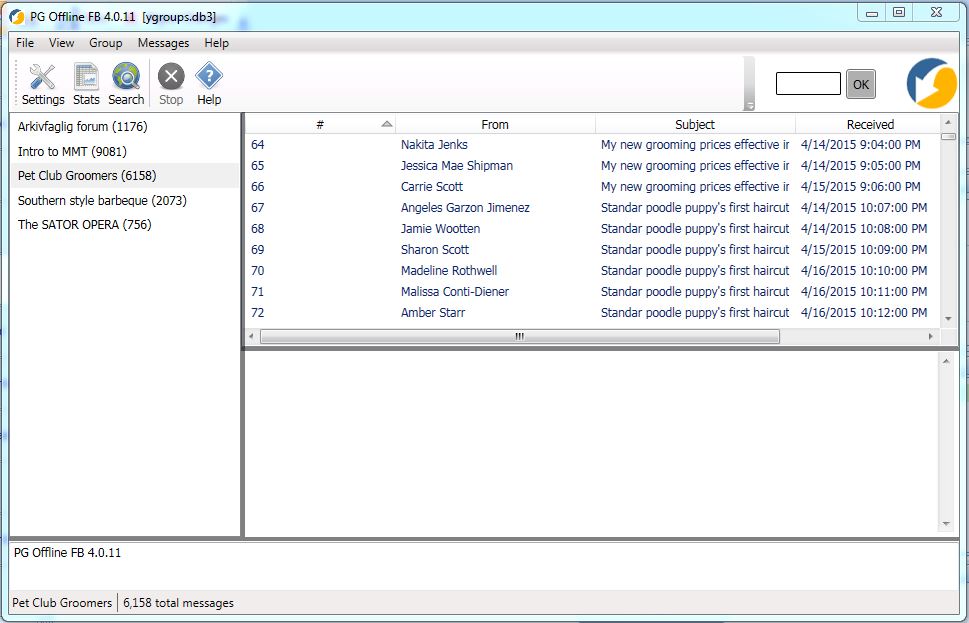 Now choose the Search button.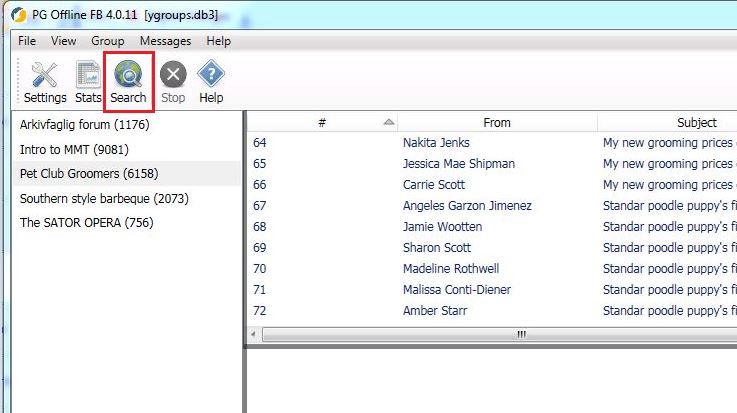 Now choose the Find Person button. This will filter the posts by person.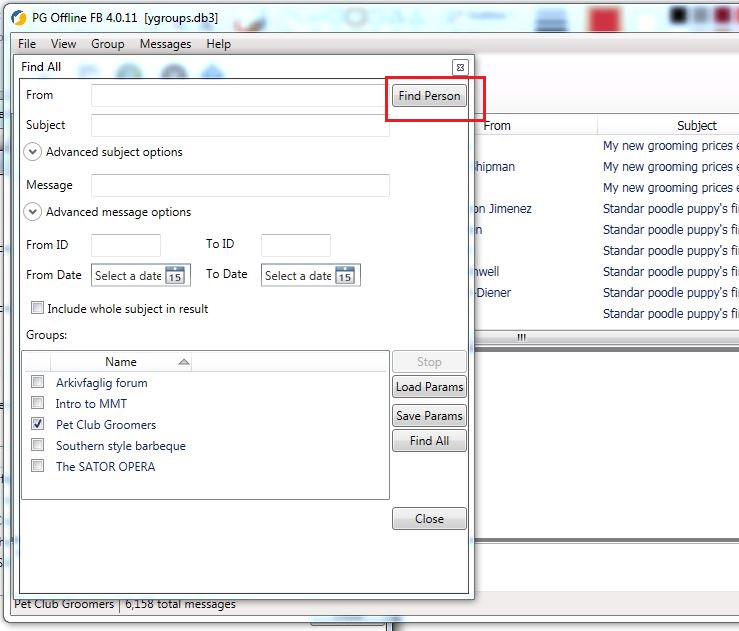 Choose a person (or persons) from the drop down list.






Choose the Add button.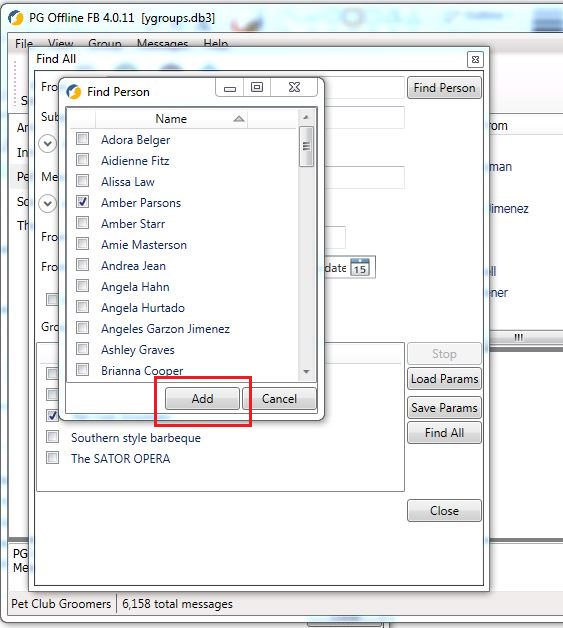 Choose a group (or groups) from the drop down list.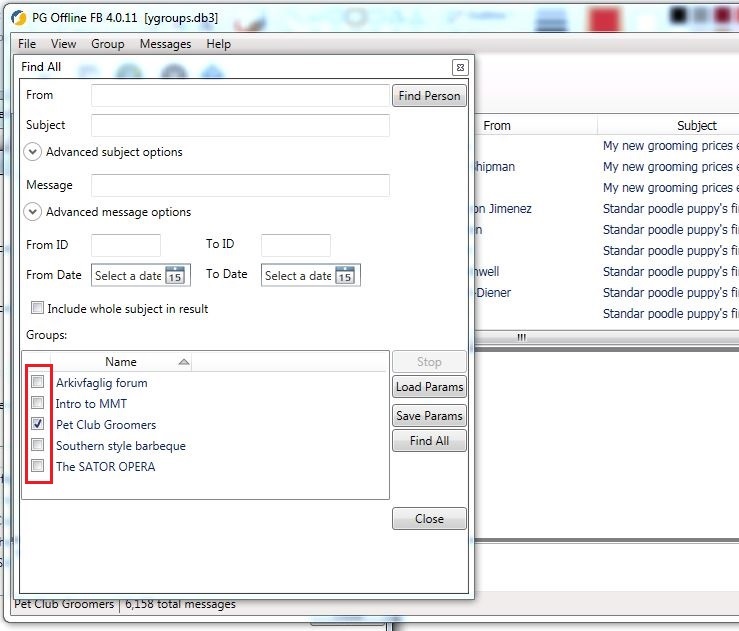 Choose the Find All button.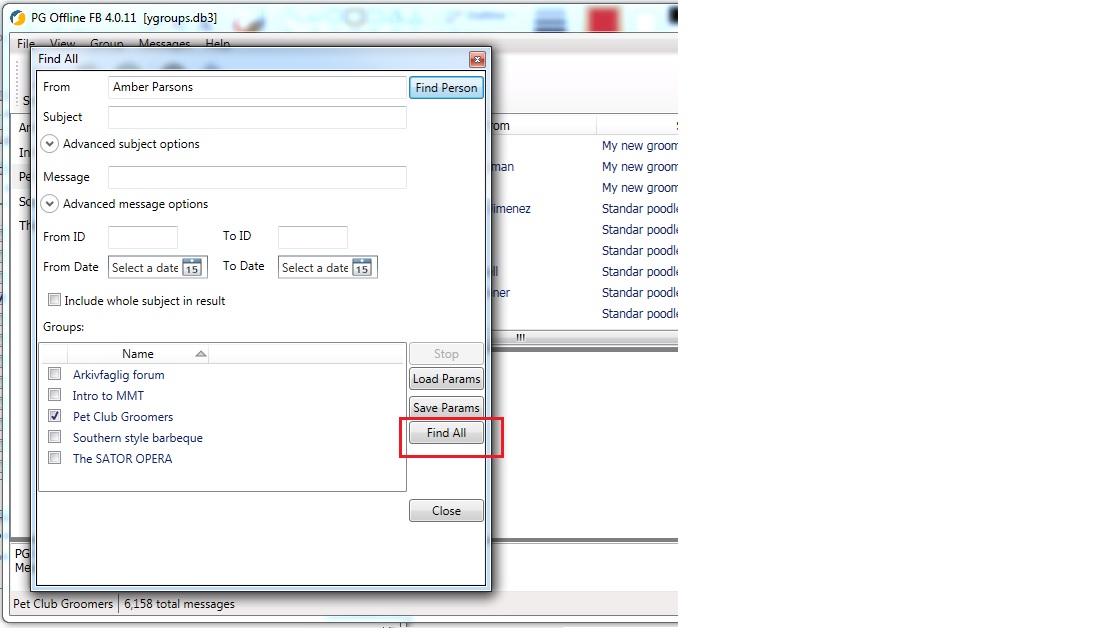 The results are displayed in the main window (do not close the search window).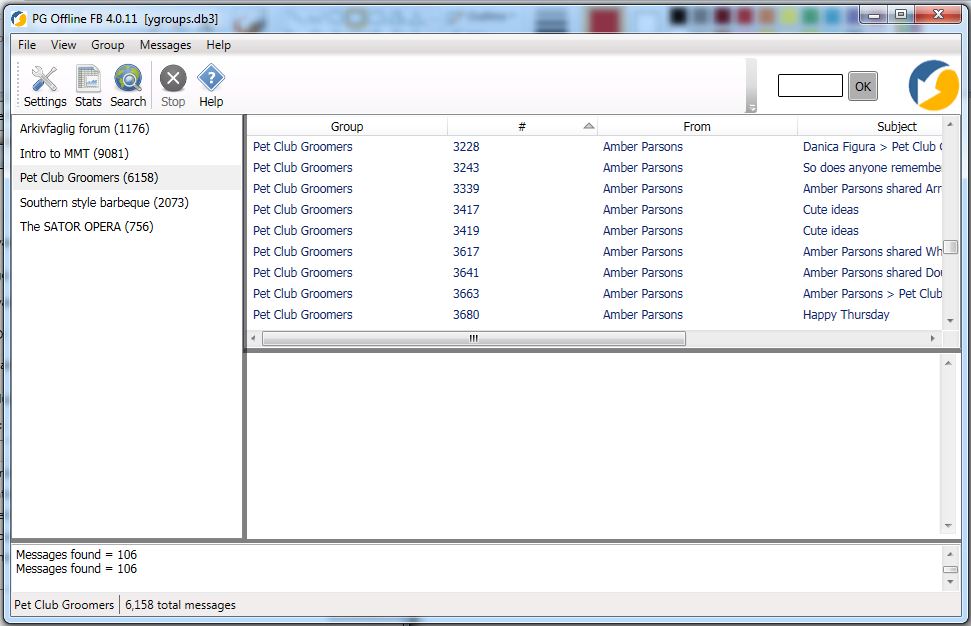 Click on any post in the message display window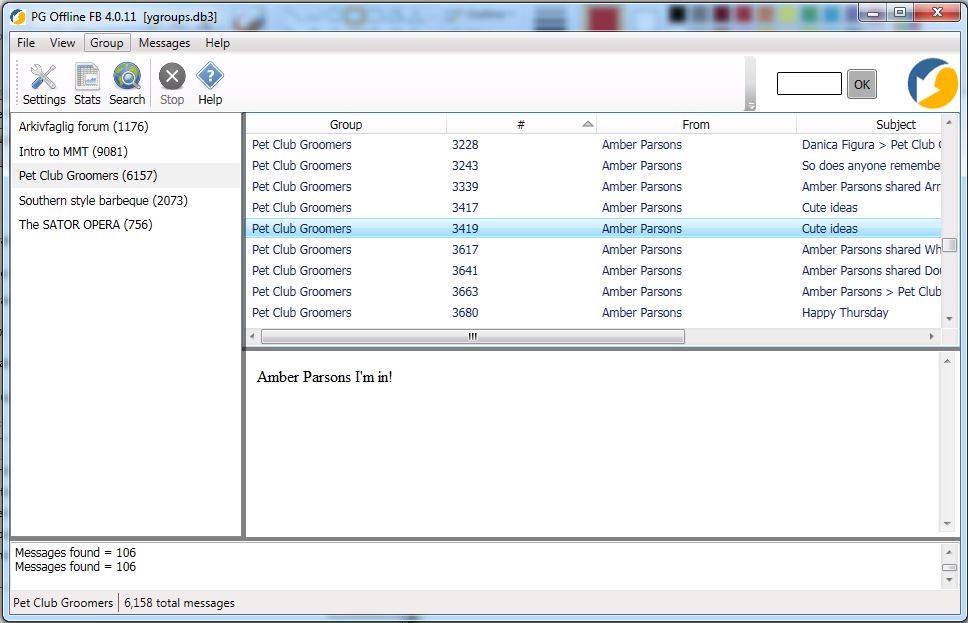 Choose CTRL+A on your keyboard to select all posts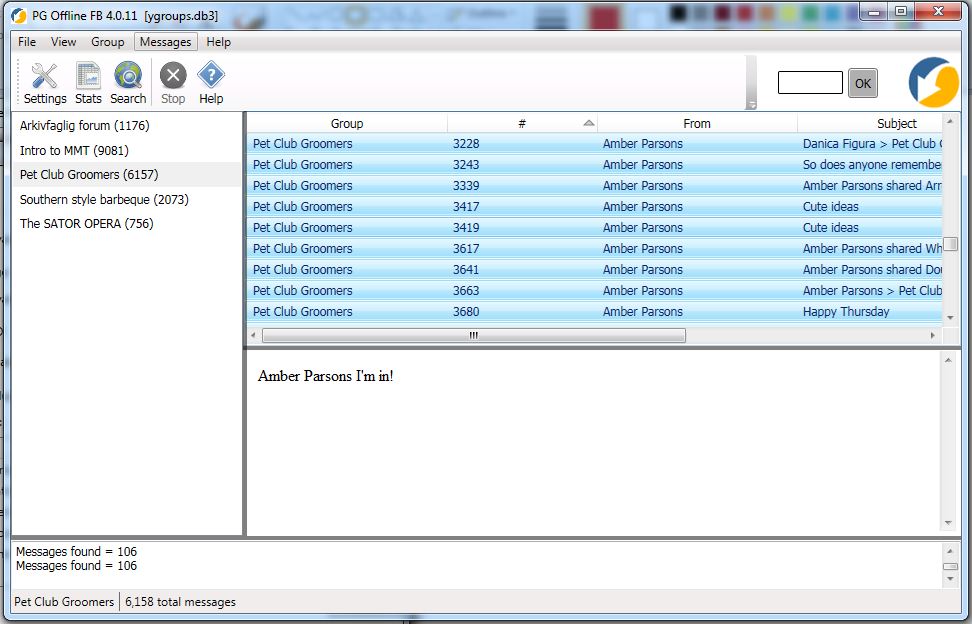 Right click on the selected posts and choose "Show All as Digest".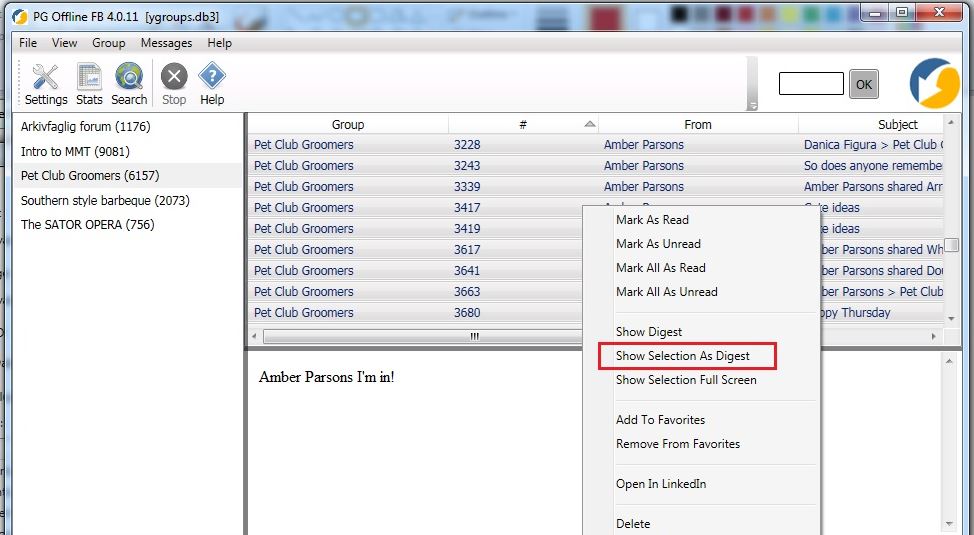 Change the posts per page to a large value (like 10000)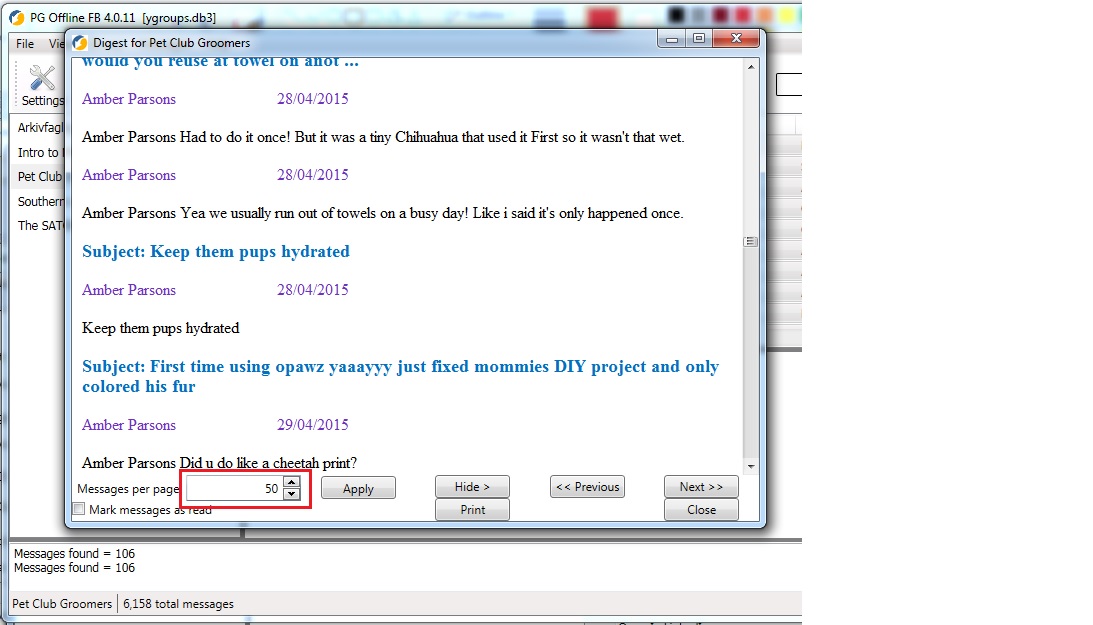 This causes all the posts to be displayed on one page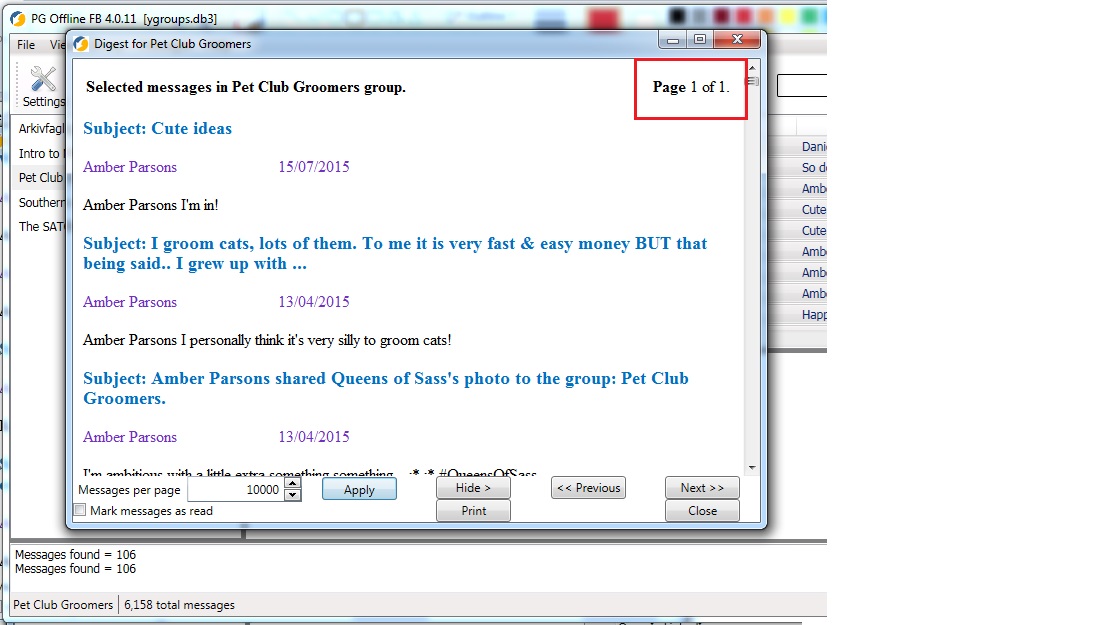 Now right click anywhere in the Digest view and choose "Select All"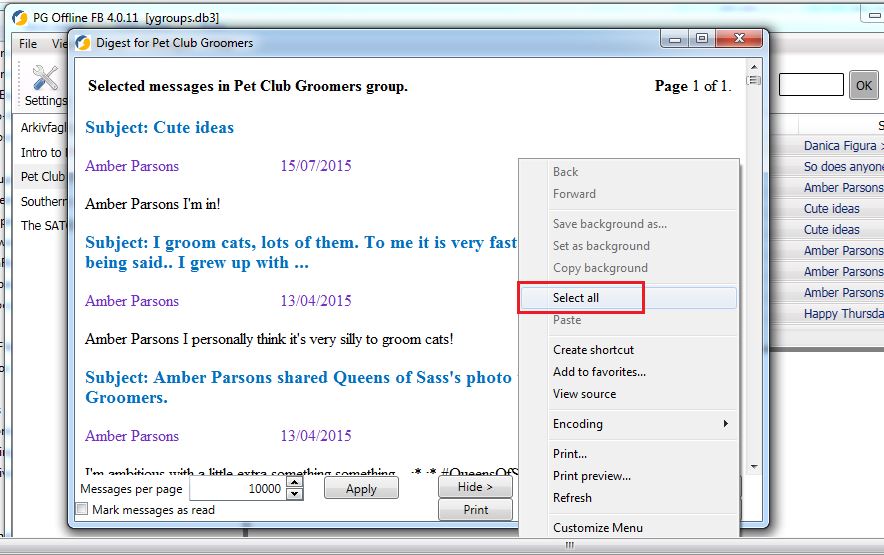 Right click again anywhere in the selection and choose "Copy"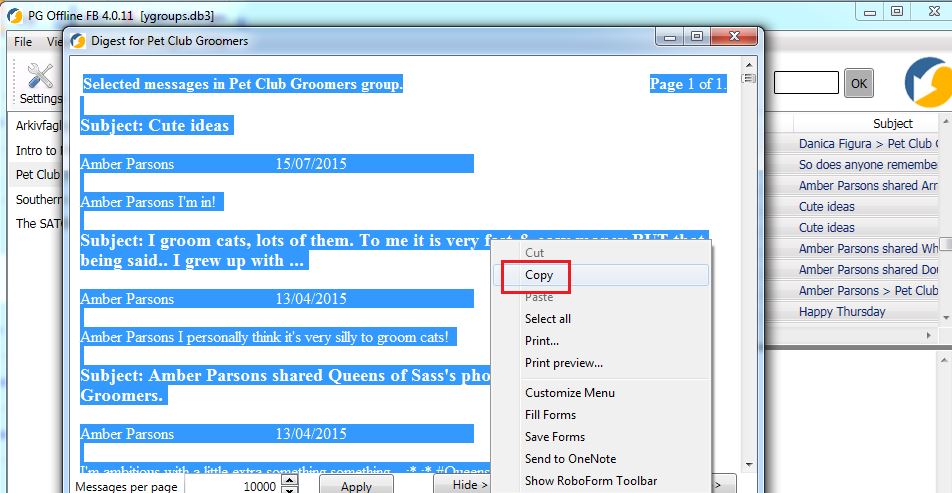 Now open Word for Windows (or any word processor program) and paste the selection into Word.

You can then choose to save the document as a Word file or as a PDF.